As an action sports brand, we're always networking with other tool makers, bike brands, and apparel producers to try out the latest and greatest in action sports. Most of the time we like to participate in a product trade. Often times we are shocked by how much we end up loving a product we otherwise would have never tried! Because of this, we've compiled a list of all our our favorite lesser known products, from our inner circle to yours.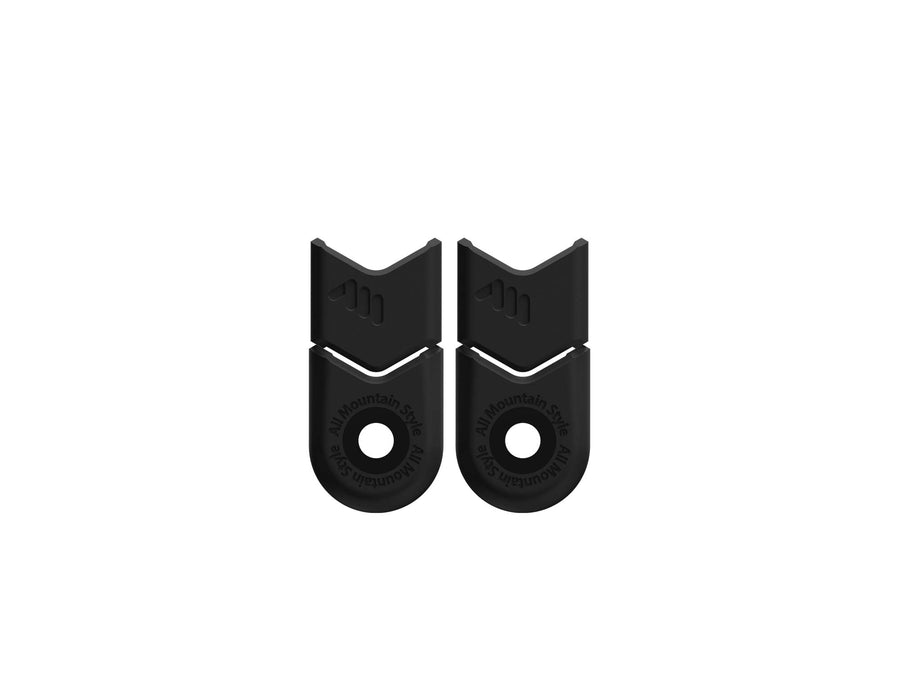 AMS CRANK DEFENDER – PEDAL CRANKS
If you have a set of carbon cranks, you will absolutely need a set of these. After too many direct rock hits to the end of your crank arm, the threaded insert that holds your pedal will eventually start to spin. Trust us, we learned this the hard way. With the crank defender, your carbon crank is protected and secured by an extra layer of defense, designed to take those accidental hard hits to your pedal crank.
If it's time for a new saddle, be sure to consider this bad boy. Over the past few year's, we've seen saddle designs shorten in length but haven't needed an upgrade until now. Our opinion on making the switch is that the lost length is no loss to performance.  With modern MTB geometry and steeper seat angles the extra space is not needed to get forward on steep climbs. Save some weight on your ride and upgrade to one of these.
SMOOVE UNIVERSAL CHAINLUBE BOTTLE – LUBRICANT
Thank you SMOOVE for hooking us up last year at Eurobike. This is not your traditional chain lube. You'll notice it works differently than your usual oil or wax based lube. A major upside is that it keeps your drivetrain cleaner and lasts longer.   We find that applications last 2-3 rides in the summer (dry dirt) and 3-5 rides in the winter before re-lubing.
Here in Laguna Beach our climbs are very steep and unfortunately require hiking the bike some times. With a mix of dry dirt, ruts, and sandstone rock you practically need boots to keep the debris out. These shoes are unbelievably lightweight for having such a lugged sole and being higher cut. The comfort is second to none. Get yourself a pair of these for those big adventure rides or anytime you might need to also push the bike.
MEN'S SUMMER SHELL SHORTS – APPAREL 
We've ridden in too many shorts to count but this one stands head and shoulders above the crowd. Let us start off by talking about the weight of these. Putting them on feels like you're wearing next to nothing. The closure is so simple but so much less fussy than a ratchet or velcro. When it comes to the fit, the length is just perfect. With just the right amount of fabric these are not too long and not too short. These cover our pads just fine but also clear the saddle and stay on our hips. Best of all, someone finally nailed the phone pocket – an issue we've been dealing with for ages. Even with a full rack of clothes one pair just isn't enough because these are heavy in rotation.